Volkswagen
VOLKSWAGEN CHINA
IT Big Data - Innovation Lab
Visual and information design for an internal interactive presentation showcasing future marketing opportunities using The Big data collected from car ́s connectivity

Test Center - Connected Car
Logo and information graphics for interactive presentation.
Volkswagen Inmobilien China
Banner design for the department responsible of Real Estate issues for the Volkswagen Group in Asia-Pacific.
PASSAT Video
Graphics for a video for Volkswagen Malaysia about the VW Passat history.
ITP
Logo design for the Information Technologies Procedures department in Beijing.
Together for Efficiency
Graphic and guidelines design for the company´s efficiency program at their Chinese factories.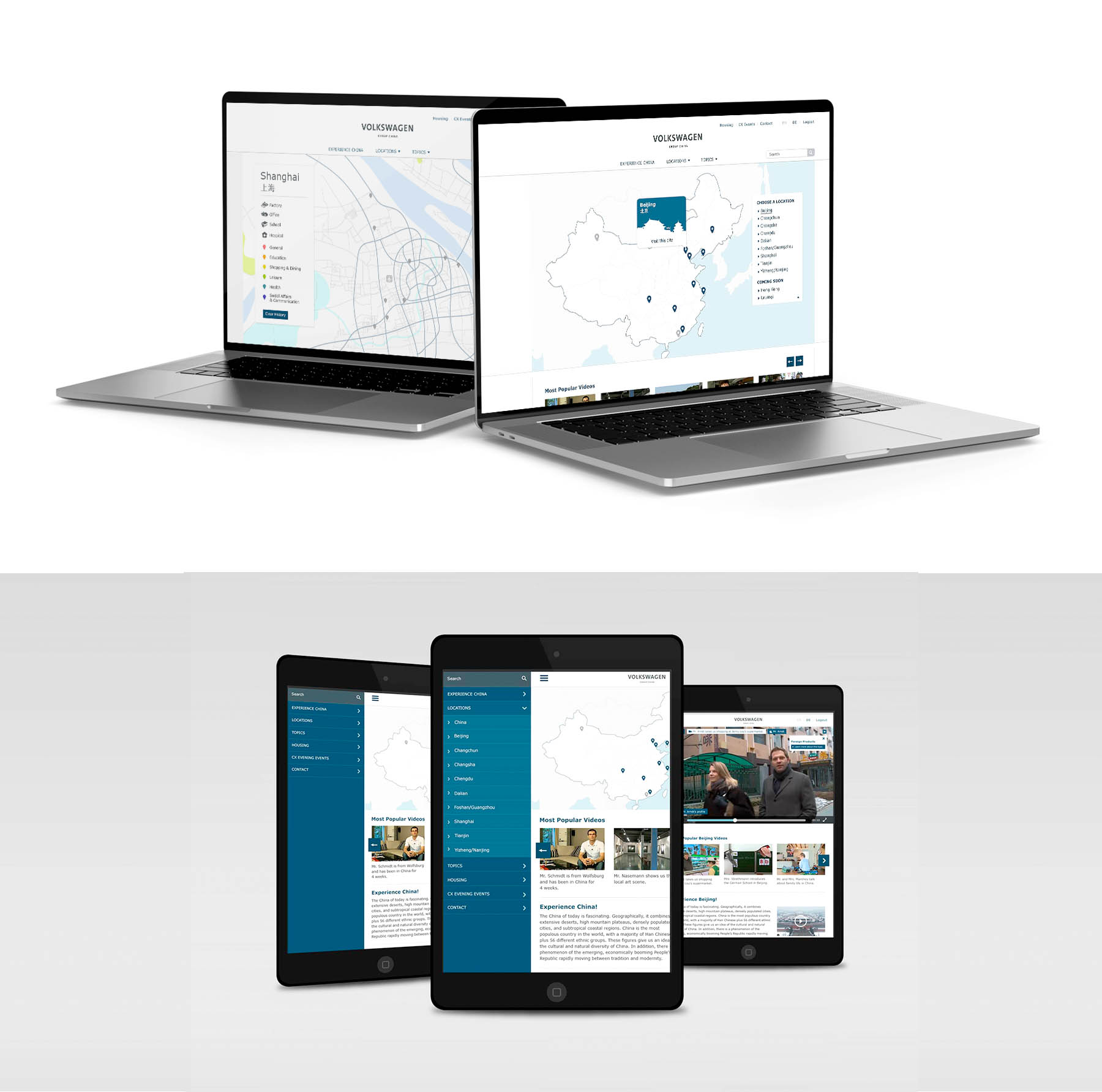 China Experience
Web design for the company´s internal recruitment platform in China.



-
Design and production of internal communication projects for the german automaker in China. Visual guides, logos, interactive presentations and interface elements are designed in a clean and modern way following the visual style of the brand.